SMARTLY CAT
Only the Best for Our Best Friends
Why Does My Cat Bring Me Toys?
It's fun to play with cats, as they can be very energetic and fun loving. With that being said, you may still be curious why your cat is bringing you toys. Is it all because your cat wants to play, or might there be something else behind it? 
How to Destress a Cat?
if you have a stressed-out cat, it's not going to be fun, not for the cat and not for you. This article will discuss how to destress a cat to make life a little better for both you and your cat.
Best Cat Litter Box of 2021 Complete Reviews with Comparisons 
How do you know which is the best litter box for your little fellow? We will offer our picks for the best cat litter boxes on the market and eliminate any guesswork for your convenience. 
Best Self-Cleaning Cat Litter Box of 2021 Complete Reviews with Comparisons
Find out what you need to look for, and the frequently asked questions when it comes to choosing the best self-cleaning cat litter box.
Best Cat Litter of 2021 Complete Reviews with Comparisons
Shopping for cat litter isn't as simple as grabbing something at the pet store. Before you get overwhelmed trying to choose the best cat litter for your kitty, check out the fantastic five options reviewed in this article.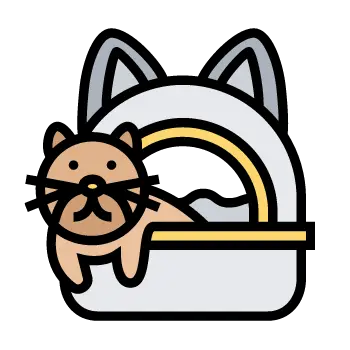 Can Cats Share a Litter Box?
If you have two or more cats, you may have noticed that they share toys, and beds, and scratching posts. But can cats share a litter box?
Are Cat Litter Boxes Recyclable?
If you are replacing or upgrading litter box, or if you are a new cat owner and want to start off with an eco-friendly cat litter box,  Here are helpful tips for your best options.
Why is My Cat Pooping Outside the Litter Box?
If your cat is pooping outside the litter box, it can be messy and frustrating. But it may also be a sign of distress or even illness so it's important to pay attention and figure out why your cat is pooping outside the litter box. 
Do Outdoor Cats Need a Litter Box?
If you have adopted a feral cat, their litter box habits may be different than those of  indoors cats. So do outdoor cats need a litter box at all? Let's find out.
How Often do Cats Use the Litter Box?
If you are a new cat owner, you may be wondering how often a cat typically uses a litter box. The truth is, just like with people, there is a pretty broad range of bathroom behaviors that can all be normal for individual cats.
An indoor cat tree can be the source of both exercise and comfort for your cat. In this article, we'll review five best cat trees on the market and explain which features to pay attention to when buying a tree for your beloved pet.
5 Best Automatic Cat Feeders Reviews
Automatic cat feeder is a great solution for always hungry kitties. You can delegate the duty of portion control to the automatic feeder and then relax. This article will review the 5 best automatic cat feeders and give you a helpful buying guide.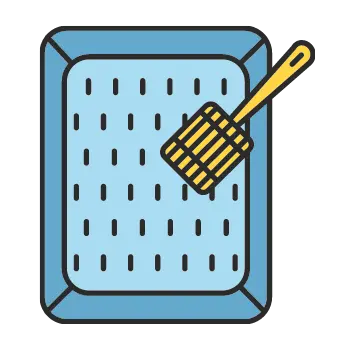 Can Cat Litter be Flushed?
Flushing used kitty litter away is an appealing solution since it would eliminate the problem without needing to put it in the trash or find another disposal option.Still, just because you can do so, it does not mean that you should.
Does Cat Litter Have an Expiration Date?
Many cat owners don't realize that they can't stockpile all cat litter for months or years without becoming ineffective.So, does cat litter have an expiration date? Not all cat litter has an expiration date. 
Can You Mix Different Cat Litter?
One common problem is ending up with various cat litters but not having enough of any one type to fill up a whole litter box.That leads us to the question: "Can you mix different cat litter to get a full box?" If yes, are there benefits to mixing litter?
How Do You Make Cat Litter Last Longer?
How do you make cat litter last longer so that you do not need to spend as much money on it? There are actually a few great ways to do this without causing any inconvenience to you or your cats.
Is a Cat Tree Necessary? – A Complete Guide
Cat trees are more than just decoration in your house. One of the reasons why they are considered some of the best furniture for cat owners is because a good cat tree can provide quite a few benefits for your cat's health and wellbeing.
Can Declawed Cats Still Climb Cat Trees?
Because declawing a cat is closer to a finger amputation, if you have a cat who has already been declawed, you may worry about the cat's ability to climb cat trees. Unfortunately, the answer to this question is not exactly a simple one.
Is it Okay to Buy a Used Cat Tree?
The truth is that secondhand pet products are one of the few items in the world that are better not purchased secondhand for a multitude of reasons.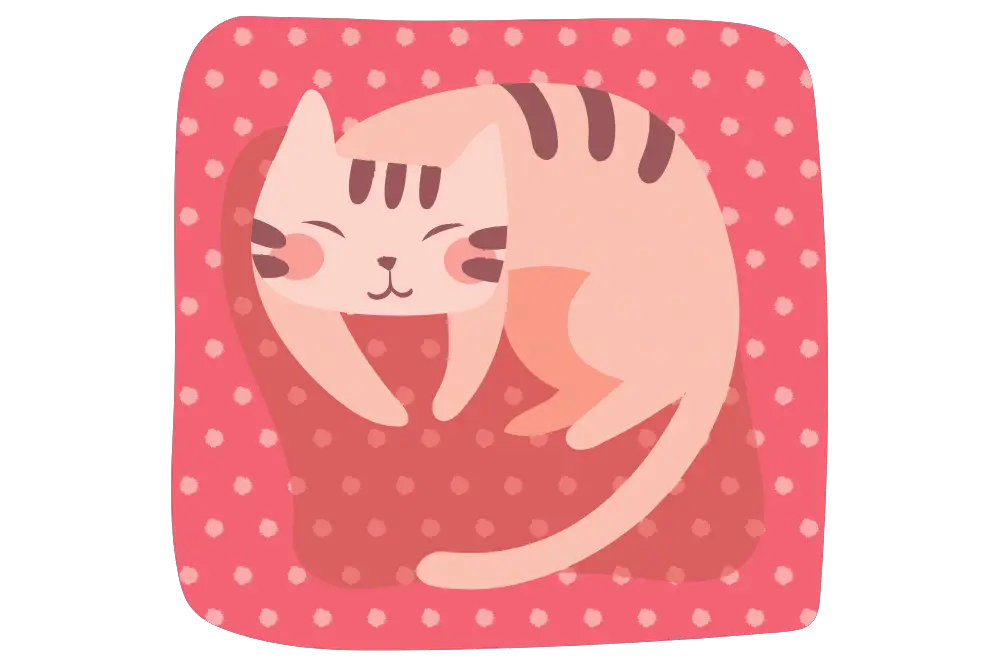 Best Cat Beds of 2021 Complete Reviews with Comparisons
Cat beds can give sociable cats a comfortable place near the family or give shy cats a safe place to hide. Cat beds also show your love and affection and can make your home a cozier place. So, let's look at the Top 5 Cat Beds of 2021 and choose the best.
How Do I Get My Cat to Use a Cat Bed?
There are a few different ways that you can go about trying to encourage your cat to use its brand-new cat bed. The method that will work best for you will be entirely dependent on your cat and what your cat responds best to.
Can You Put a Cat Bed in the Washer?
Just as you should wash your own sheets on a regular basis, you should make sure that you clean your cat bed on a regular basis as well, but unfortunately it isn't as straightforward as this.
DISCLAIMER
SmartlyCat.com is a participant in the Amazon Services LLC Associates Program, an affiliate advertising program designed to provide a means for sites to earn advertising fees by advertising and linking to Amazon.com.
Amazon and the Amazon logo are trademarks of Amazon.com, Inc or its affiliates.
CONTACT US
E-mail: info@smartlycat.com